Claudia Martin
I'm a student from Barcelona but I'm spending this academic year in Manchester to finish my degree here, at Manchester Metropolitan University. In Barcelona I was  studying Primary School Education, but this year I'm in the Youth and Community Work degree, which is quite interesting too and it's well complemented with a       teaching degree.
I decided to come to Manchester because I wanted to come to the United Kingdom to improve my English, which is my third language (in Barcelona we speak Catalan and Spanish), and also to learn another culture and different day-to-day living.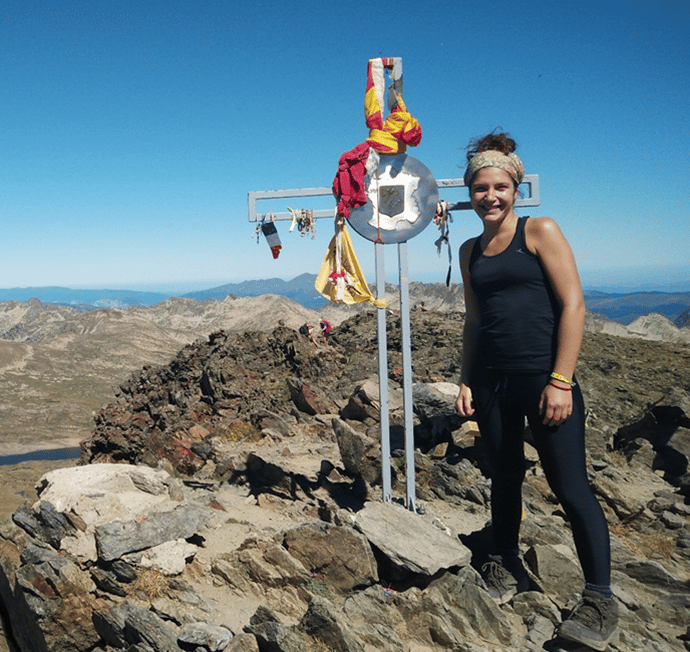 I consider myself as a positive and extroverted person, who always want to learn new things and meet people from around the world. I love travelling and visiting new places. One of my favourite hobbies are horse riding. I use to spend holidays in Pyrenees, and there is where I ride my horse. Also, I love hiking and trekking in the country side.
Moreover, I like chilling as well and spending some time at home Reading, cooking, watching films or just chatting with my flatmates while having a cup of tea.
Here I attach you one of my favourite's picture about me. It's on a top of a mountain in the French Pyrenees called Carlit, which is 2921 metres high!
Claudia will be doing her placement at Northmoor  up until May 2017. She will be helping in the community café, parent and toddler group, homework club and more. If you see her, be sure to say hi, or even Hola!