Appreciation for the Macmillan Solutions Volunteers
Macmillan Solutions hold an annual Volunteer Appreciation Event to celebrate the fantastic work that volunteers do in supporting people affected by cancer in their local community.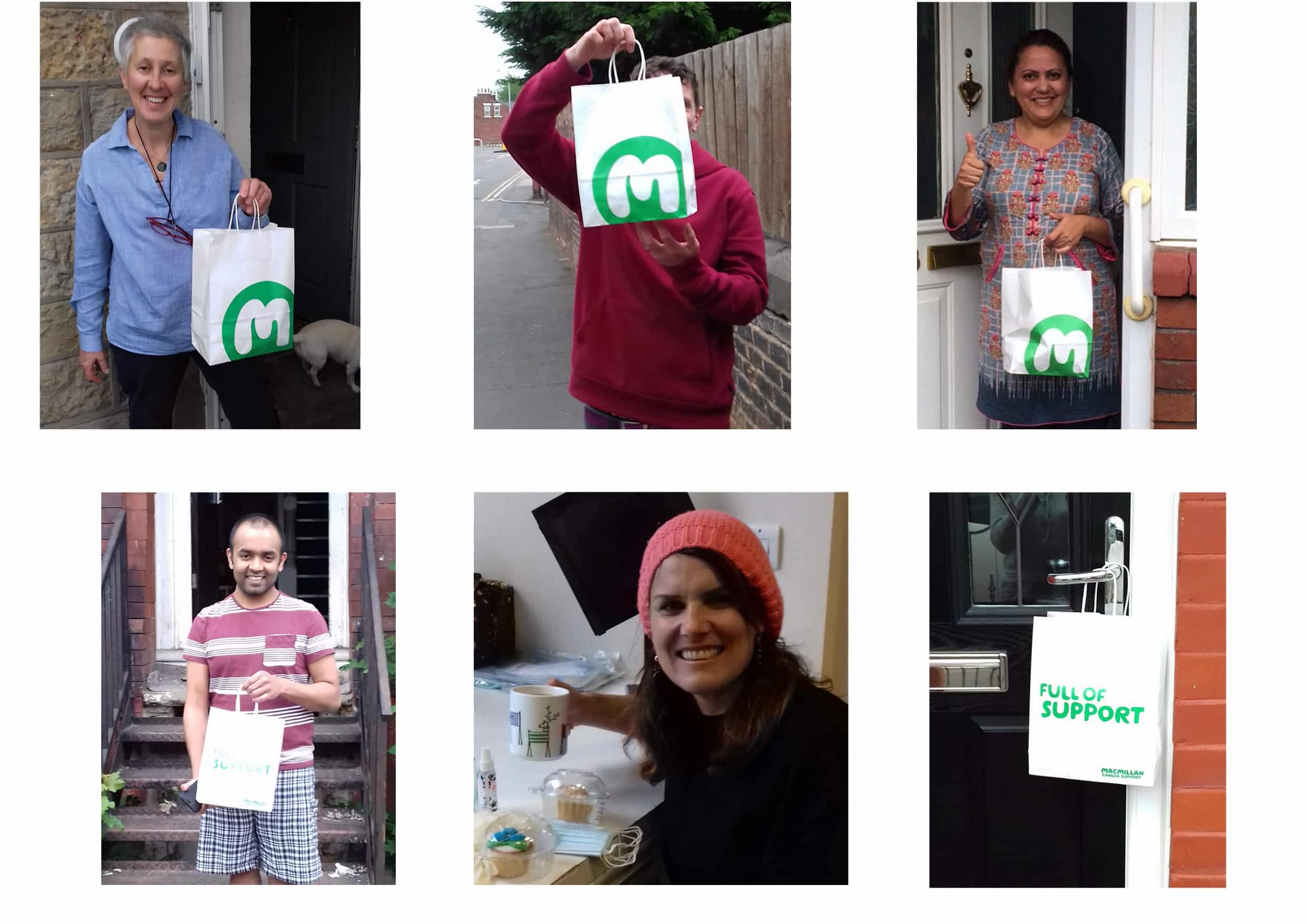 This year, due to Coronavirus, they were unable to hold their planned event, so the staff and Lead Volunteer decided to deliver cakes to their active volunteers who have been exceptional in their response during the pandemic.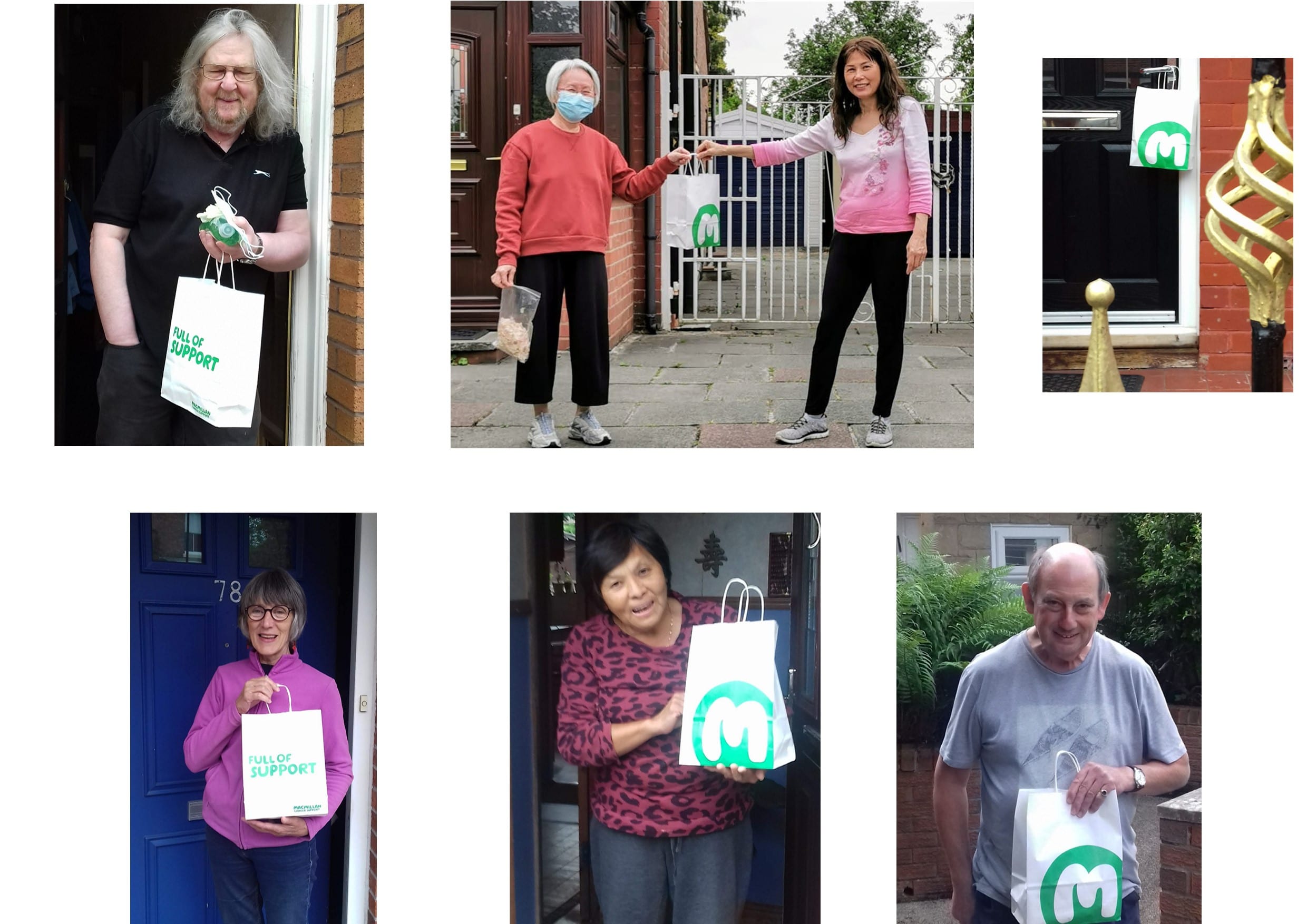 Macmillan Solutions continues to deliver practical and emotional support including transport to essential appointments, shopping deliveries, a chat and a brew mostly over the phone or Facetime at the moment and other interventions to meet the needs of people with cancer and their families at this difficult time.
Thier amazing volunteer Jill baked 180+ cakes and it was lovely to catch up with their volunteers face to face (at a safe distance) when they delivered them.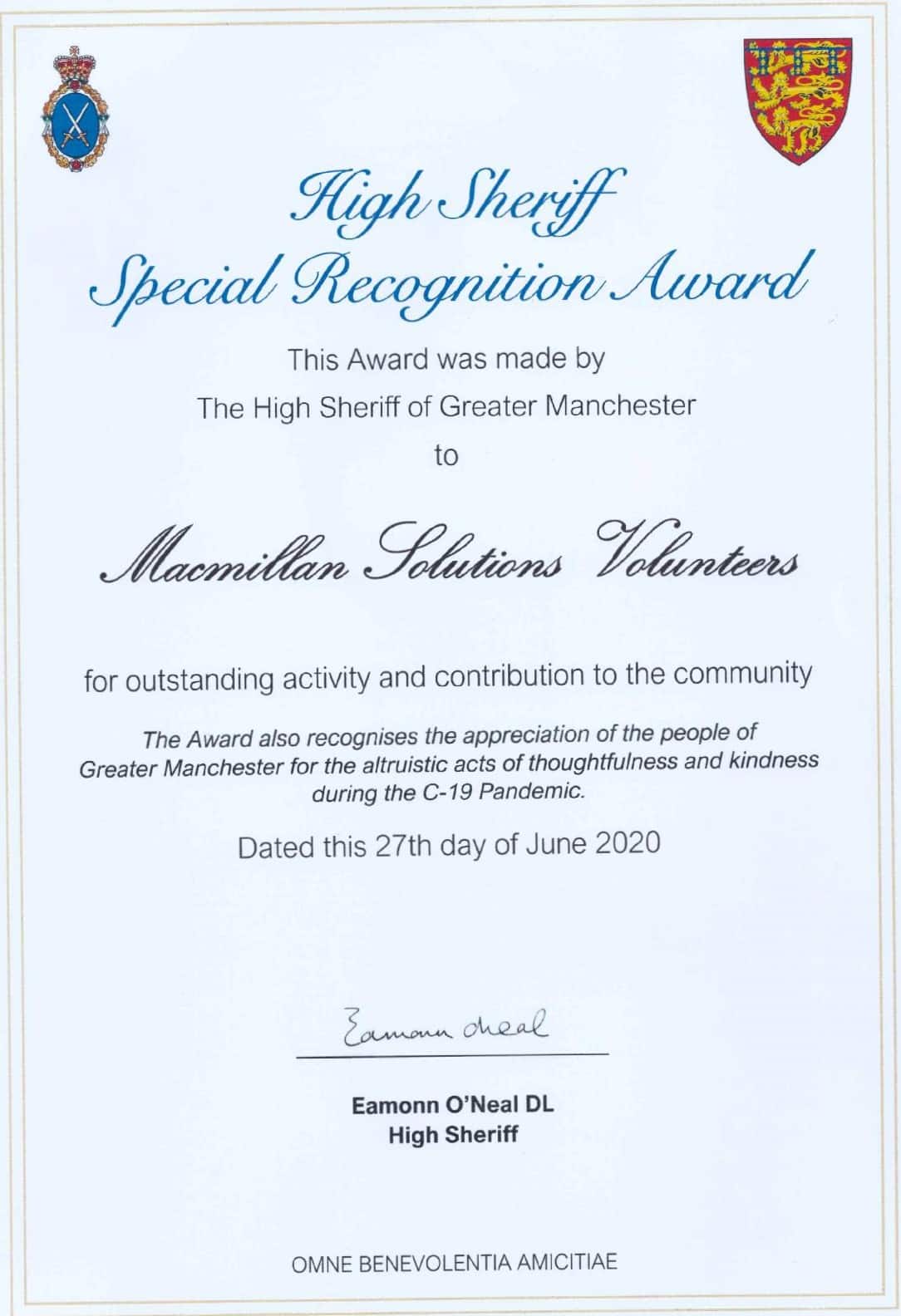 Volunteers also got recognition from the High Sheriff of Greater Manchester with a lovely certificate and the promise of a celebration when we are allowed to gather together again.