Northmoor Community Association gets a new logo!
We now have a new logo and branding look thanks to local design agency Tile Creative
During lockdown Tile Creative had some spare capacity and wanted to help the community. One of our lovely Trustees, Jordon, made a link with them and we quickly accepted their offer to rebrand. Tile Creative set to work finding out about us and our current aesthetic then put together two brand options. After much debate from our staff and board of trustees we chose the sleek logo in the green that reflects to beautiful listed building we are in.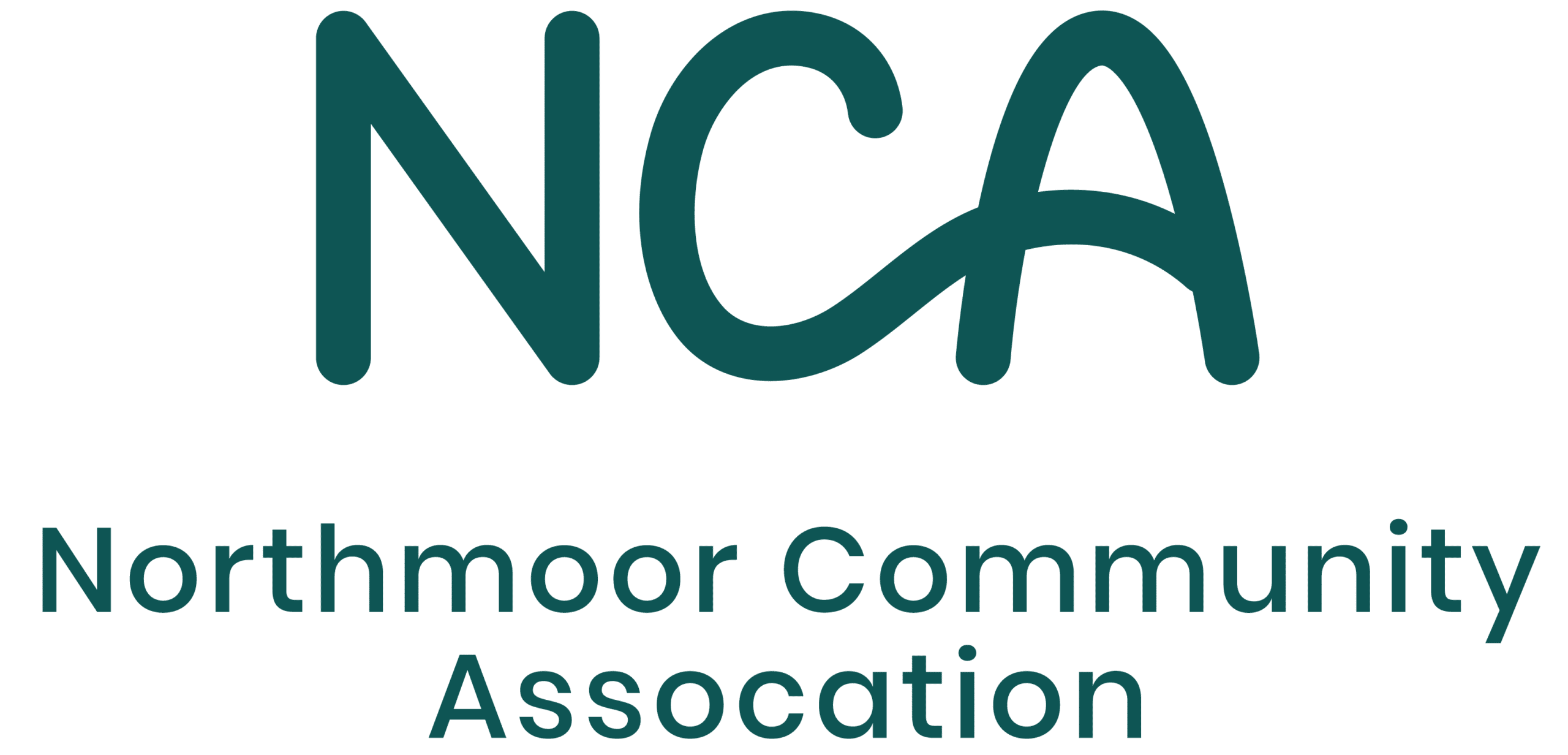 We absolutely love the new logo, colour palette, font and poster designs, THANK YOU Tile Creative!
We've had quite the journey with our logo over the last few years – Tile Creative knows our previous logo is dear to our hearts because it was created and chosen by the community, so they developed it into our "Four Pillars" which represent our aims as a charity.

The four pillars are:


Advancing Skills and Learning
Relieving Poverty
Promoting Health and Wellbeing
Quality of Life

Read the story of our previous logos here.